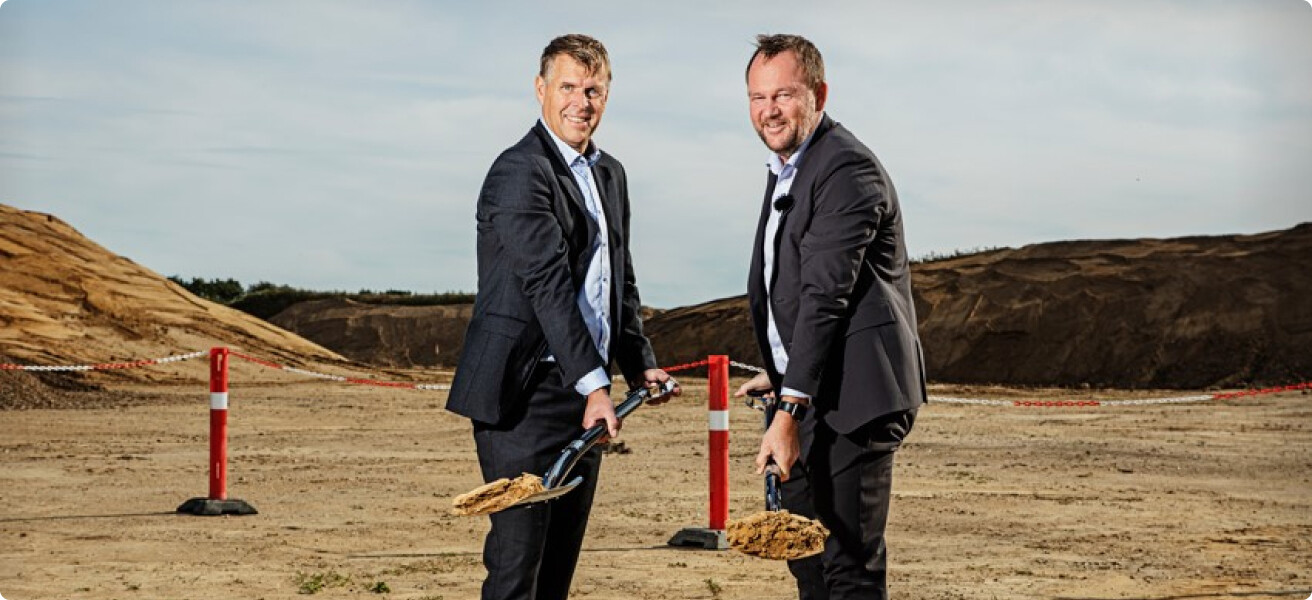 A milestone for Esbjerg
The milestone in Esbjerg, marking the official building start, was celebrated today together with representatives from Resource, its owners Quantafuel ASA and Eurazeo SE, as well as local businesses, politicians, suppliers and representatives from Esbjerg municipality.
Esbjerg's mayor, Jesper Frost, attended Resource's ground-breaking ceremony, where he said: "With Esbjerg's ambitions to be a sustainable energy metropolis and a goal of being CO2 neutral by 2030, it is great to welcome a company with the potential to help with one of the most important climate challenges. This way, we can sort plastic waste correctly, create value and show the way we, as a society, would like to go."
Erik Rynning, Quantafuel's Project Director, says:
"There is a great need for plastic waste sorting in Denmark and we are thrilled that our plant will be a major contributor for Denmark to reach its recycling goals. Today marks the beginning of a plant that will be capable of sorting up to 160,000 tonnes of mixed plastic waste annually into recyclable fractions. We are grateful for all the support we have been given, both from Esbjerg municipality, local businesses and collaboration partners. Together we will make a huge difference."
Martin Sichelkow, Eurazeo's Managing Director of the Infrastructure team, says:
"Less than four months after signing our joint venture agreement with Quantafuel, we are delighted to already reach this key milestone, which is another step on the way to delivering an essential piece of the puzzle for Denmark and the wider region to turn plastic waste into a valuable resource."
The plant will have a total capacity to process 160.000 tons of plastic per year using the latest available technology in the market.
Today, the project is in an advanced state as more than 40.000 external engineering hours have already been spent, environmental permits in place.
Currently being developed by Quantafuel, but also the most experienced experienced partners in the field
The sorting facility is expected to be commissioned at the end of 2023. Rambøll manages the engineering, procurement, and construction (EPC) of the plant, contractor Jorton is the project's main entrepreneur and Eggersmann is the supplier of waste sorting treatment equipment.
When operational, the facility will employ close to 50 full-time employees. The next phase of the Esbjerg project will include a large-scale PtL plant based on Quantafuel's technology.
Originially posted on quantafuel.com.