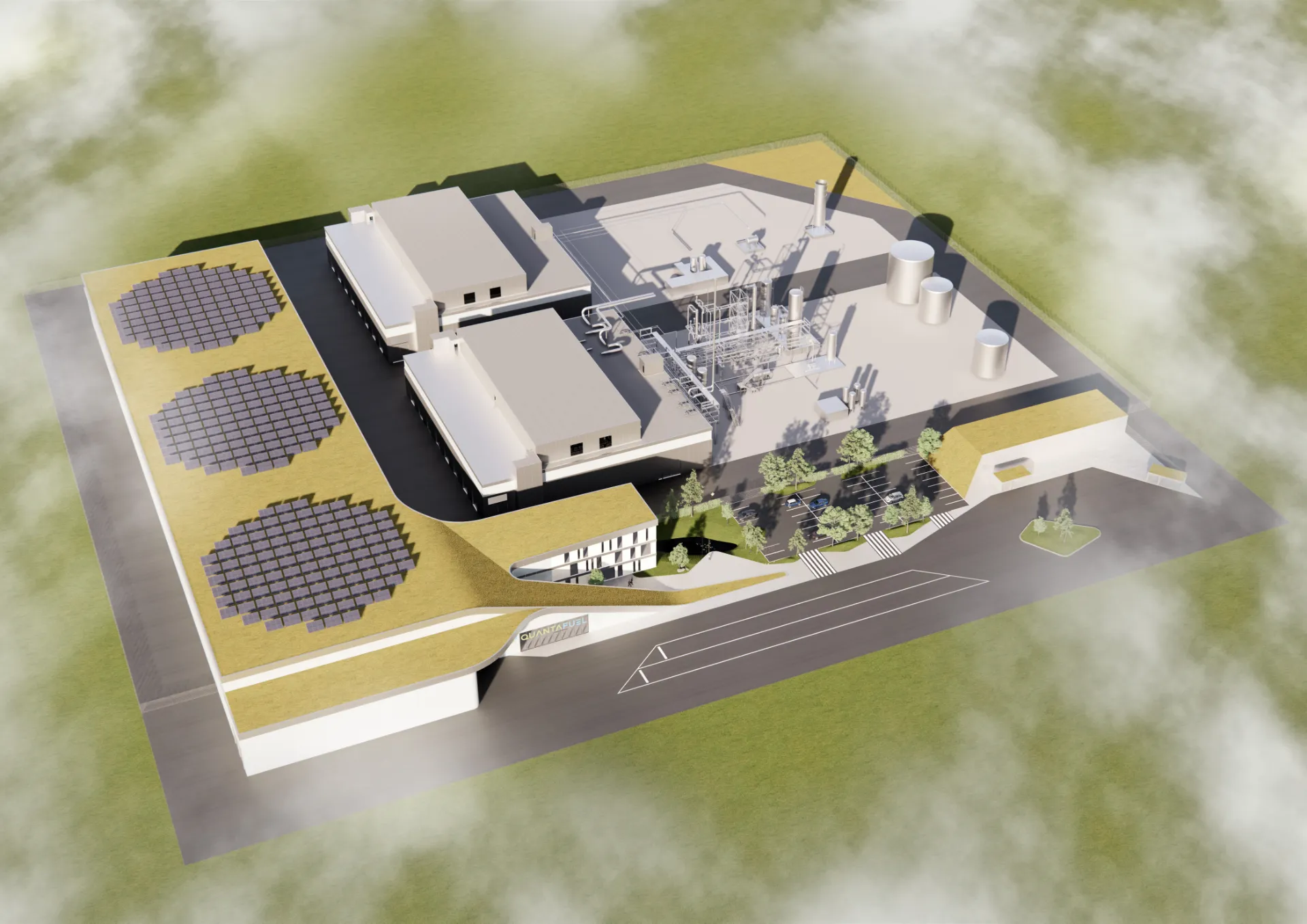 The agreement with L&T is the first of its kind for Resource Denmark, which will be a major contributor to reach plastic recycling goals in the Nordics once it is up and running. There is a great need for plastic waste sorting infrastructure. Resource is a game-changer for the plastic waste market and is expected to be commissioned at the end of 2023, capable of sorting up to 160,000 tons of mixed plastics waste annually into recyclable fractions.
L&T will supply a minimum of 20,000 tons of Finnish household waste per year to Resource, with first deliveries in 2023. The agreement has a duration of two years, with a possible extension.
Resource's owners, Quantafuel ASA and Eurazeo SE, welcome the news:
Martin Sichelkow, Eurazeo's Managing Director of the Infrastructure team, and Board Member of ReSource says:
"This agreement with L&T, the first for Resource, with a renowned customer for a large quantity, is a key milestone to positioning ourselves as a key player in the Nordics. We are proud to be able to receive, process and sort plastic from as early as 2023."
Thomas Steenbuch Tharaldsen, board member of Resource, says:
"This agreement cements our strategy to become a central player in realizing Denmark and Europe's goals for sorting and recycling plastic waste. We share a responsibility to protect nature and the environment from the harmful effects of plastic which hasn't been sorted for recycling. Our facility ensures that the plastic gets a new life. Although ReSource is now starting to receive plastic from Finnish households, the message is clear. This is Denmark's facility, and everyone will be able to increase their sorting and recycling by sending their plastic waste here. ReSource's primary role in Denmark will be to bring together stakeholders who want to contribute to increasing the recycling of plastic."
The construction of Resource in Esbjerg is well underway. The plant will be the largest of its kind in Denmark and consist of a state-of-the-art high-tech sorting system separating the plastic waste into mono fractions suitable for all types of recycling facilities, including mechanical and chemical recycling.
Ville Vainio, Director in the Environmental services business from L&T, says:
"Our mission is to make circular economy a reality. L&T is happy to be able to offer a solution for the plastic waste of EPR organization Finnish Packaging Producers Ltd together with Resource. Resource's strong emphasis on sustainability and traceability is in line with our own. We look forward to a great cooperation in the coming years."